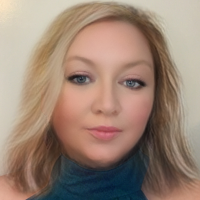 J.F. Lowe
Contemporary Romance, Romantic Suspense, Romance, Erotic Romance, Dark Romance & Erotica, LGBT
I grew up in a country town in Outback, Australia. As the fruit of a long line of military men and not much to do, it gave me plenty of time to create a fantasy world full of hot men and wild romances. It was only when I met my own hot alpha that I decided to share my love of books and writing with the world.

Nowadays, I in Brisbane, Australia and when I'm not writing, I can be found with a nice glass of wine and spends her time with her husband and holidaying with her three children. My favourite way to spend an evening is curled up on a couch next to my own hot alpha, reading and making the most of a quiet night in… well maybe not so quiet... if you read my books then you know what I mean.
No writer is a quiet reader for their reading will speak of their writing.
Anthony Liccione